Cal-Counties Fire Protection Inc. has been a go-to company for fire protection services in Lenwood, CA, 92311 for the past three decades. Headquartered in the Inland Empire, we offer comprehensive solutions for all fire protection requirements. In case of an emergency, you can rely on our live answering service 24/7. Our technicians are easy to identify with labeled vehicles and professional uniforms. Get in touch with us today (909) 608-2097 to learn how we can assist you. Don't forget to check out our special offers tab for service and equipment savings opportunities.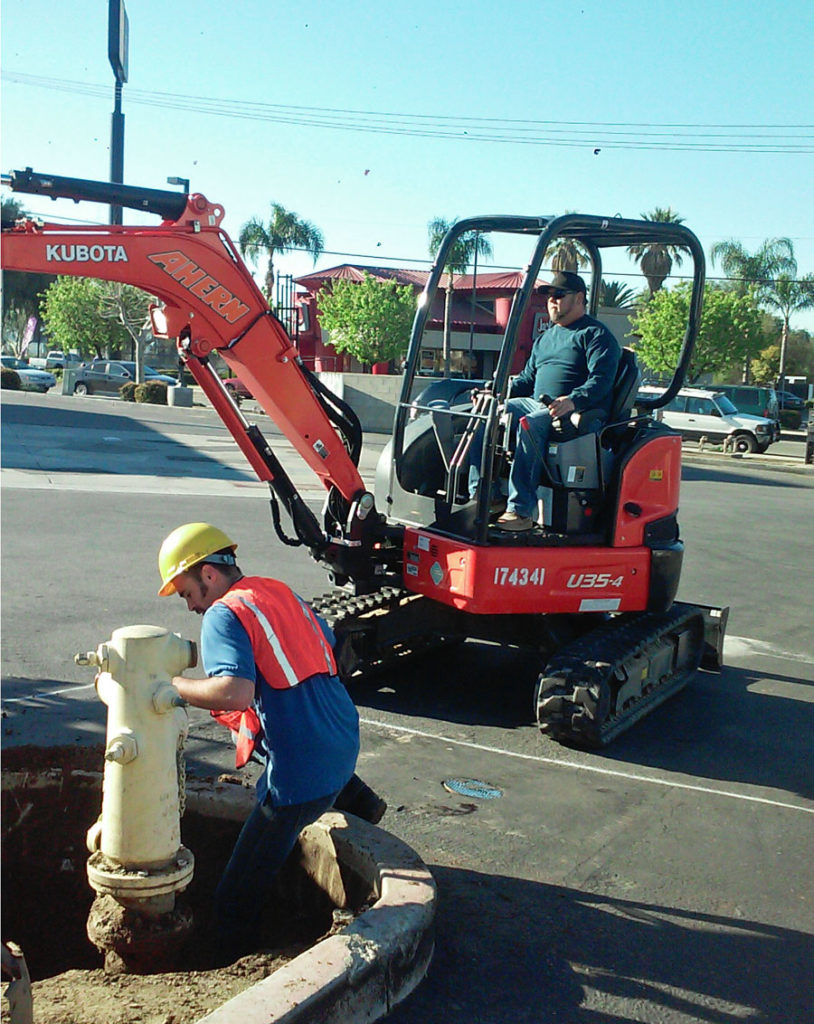 Fire Extinguisher Services
To guarantee their functionality in case of a fire, federal and state regulations necessitate that all establishments inspect, test and maintain their portable fire extinguishers. Neglecting proper maintenance or having the incorrect type of extinguisher can result in denied insurance claims and penalties. Cal-Counties Fire Protection provides fire training classes as well, ensuring that your employees know how to use extinguishers in an emergency. Click for more details.
Fire Extinguisher Visual Inspection & Service
Portable fire extinguishers must undergo a visual inspection when first put into use and then once a month. These visual inspections serve to confirm that each extinguisher is in its designated location and can be used in case of fire. Cal-Counties Fire Protection can assist with your monthly fire extinguisher service. Contact us today to arrange it.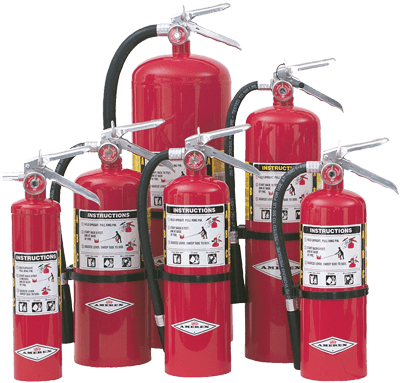 Fire Hose Testing
To maintain the optimal condition of your fire hose, it's important to understand the maintenance requirements for your fire safety gear. Cal Counties Fire Protection Inc. offers full fire service maintenance, certification, and hose inspections that adhere to the National Fire Protection Association's standards (NFPA 1962).
Let us handle everything related to fire hose inspection, including the testing and maintenance of hoses, couplings, and nozzles. Our team will conduct the inspection in a professional manner, ensuring that your fire protection equipment is ready when you need it.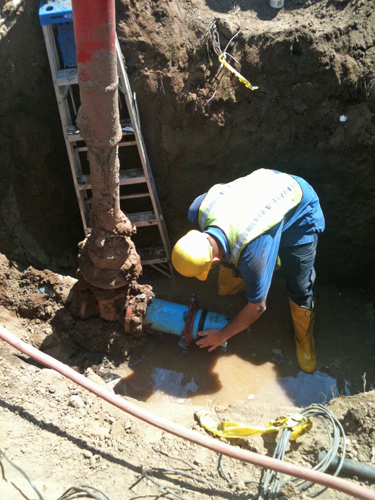 Why Choose CalCounties Fire Protection Inc.
Family Owned & Operated
Emergency Services Available
Serving So-Cal Since 1984
Highly Trained Personnel
Upfront Low Pricing
5-Star Google and Yelp Customer Reviews
Low Rates, No Surprises
We Are Always On-Time
California Licensed & Fully Insured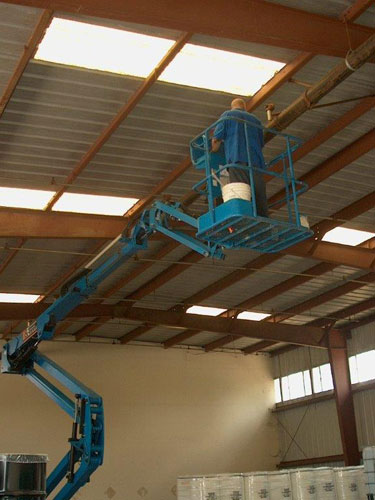 Emergency Lights Maintenance
In the case of a fire emergency, it is crucial that the emergency systems in place function correctly. Emergency lights and exit signs provide extra security to the people and buildings they protect. By law, these lights are mandatory and necessary.
Cal Counties Fire Protection, Inc. offers expert installation, maintenance, and testing services for top-quality emergency lights and exit signs. To ensure that these systems comply with building codes, it is essential to have them installed by professionals.
Inspection and testing is a yearly, semi-annual, quarterly, or monthly requirement. The batteries must be tested using a battery analyzer, and bulbs and batteries must be replaced if needed. The lighting units must also be tested and replaced as necessary.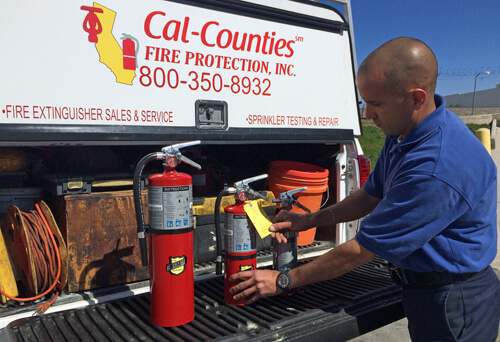 Bilingual Fire Training Classes
Our live fire training courses offer a unique opportunity to educate you and your employees on the various types of fire extinguishers, their chemical compositions, and when to use them effectively. The classes will provide hands-on experience in extinguishing a fire and certification upon completion.
The program consists of:
A lecture covering the different types of fire extinguishers and their chemical makeup, as well as the proper use of each. The manual operation of an extinguisher will be demonstrated, and the lecture will be conducted in English or bilingual.
Pamphlets will be provided to help you keep track of important information discussed during the lecture.
A live fire demonstration in a controlled environment shows how to extinguish a fire in a real-life scenario. (Kindly inform the local fire department before the class begins)
Hands-on experience in extinguishing the fire for each participant.
The small class size is limited to 30 attendees for safety reasons.
The hands-on training lasts approximately 90 minutes.
A certificate of completion will be issued for each participant and additional certificates can be purchased upon request.
Please note that chemical and unit services are not included in the cost of the class.
By getting your staff certified, you may also be eligible for discounted insurance rates. Contact your insurance provider to find out if you qualify.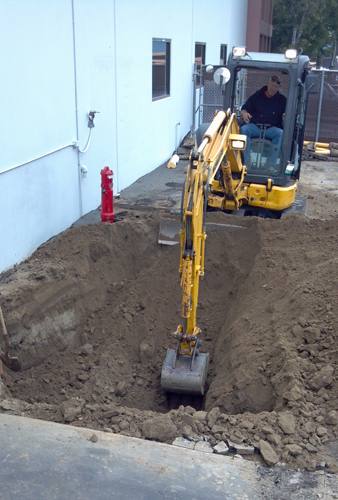 More About the CalCounties Fire Protection Inc.
CalCounties Fire Protection Inc. is a family-owned business serving the Lenwood, California, 92311 area. We are the leading fire protection service provider in all 5 counties of the Southern California region. With over 40 years of experience, we are a full-service fire protection company specializing in all business's fire protection needs. Based in the Inland Empire, you can expect live answering service with fast response times. Our vehicles are properly labeled, and our technicians are all professionally trained and uniformed. We offer 24/7 emergency service.