When you need your fire extinguisher inspected and serviced in Grand Terrace, CA CalCounties Fire Protection Inc. is the company you can rely on.
We are proud to have been meeting the fire protection needs of our neighbors in Grand Terrace since 1984. We service all types of portable fire extinguishers including but not limited to ABC, BC, Water, Class K, Water Mist, Clean Agent, C02, Halon, Halotron, Clean Guard, AFFF, and Class D.
Give us a call today at (909) 608-2097 to schedule your fire extinguisher service today.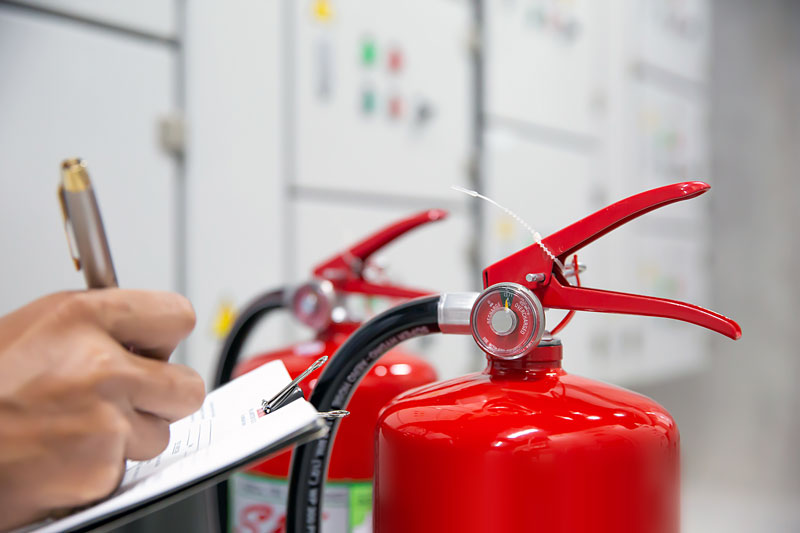 Fire Extinguisher Maintenance
A fire extinguisher is a basic component of your general fire safety and security that can safeguard your customers, workers, as well as property in case of an emergency.
Adequate testing, recharging, and other maintenance tasks are crucial to maintaining your fire extinguishers in good working order and maintaining a safe property in accordance with fire codes. The experts at CalCounties Fire Protection Inc. are here to ensure you're ready to tackle a fire.
Call CalCounties Fire Protection Inc. today at (909) 608-2097 or contact us online to schedule fire extinguisher maintenance or find out more about the fire protection services we provide and how they can keep your business safe.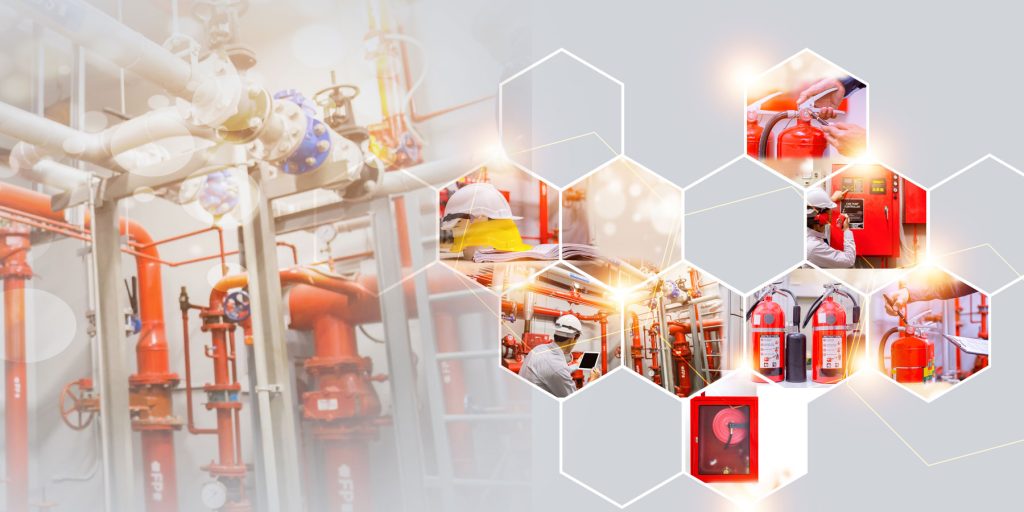 Fire Extinguisher Inspection Checklist
Verify the extinguisher is visible, unhampered, and also in its designated place.
Confirm the locking pin is intact and the tamper seal is unbroken.
Take a look at the extinguisher for noticeable physical damage, deterioration, leakage, or clogged nozzle.
Confirm the pressure gauge or indicator remains in the operable range or position, and lift the extinguisher to make sure it is still full.
Make sure the operating instructions on the nameplate are legible and also facing outward.
Check the last professional service date on the tag. (A licensed fire extinguisher maintenance service provider must have evaluated the extinguisher within the past year.)
Initial and date the back of the tag.
Keep in mind: An A-B-C fire extinguisher can be utilized on all kinds of fires.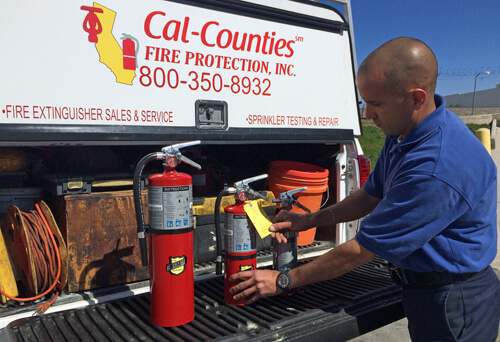 Why Choose CalCounties Fire Protection Inc.
Family Owned & Operated
Emergency Services Available
Serving So-Cal Since 1984
Highly Trained Personnel
Upfront Low Pricing
5-Star Google and Yelp Customer Reviews
Low Rates, No Surprises
We Are Always On-Time
California Licensed & Fully Insured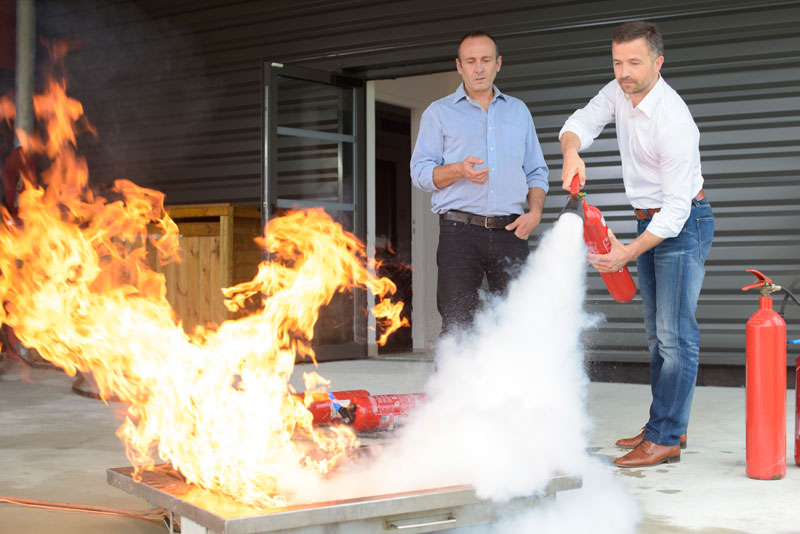 CalCounties Fire Protection Inc. is a family-owned business serving the Grand Terrace, CA area. We are the leading fire protection service provider in all 5 counties of the Southern California region. With over 40 years of experience, we are a full-service fire protection company specializing in all business's fire protection needs. Based in the Inland Empire, you can expect live answering service with fast response times. Our vehicles are properly labeled, and our technicians are all professionally trained and uniformed. We offer 24/7 emergency service.