Fire Extinguishers are your first line of defense in protecting your employees' lives and your property. Routine maintenance and inspections are not only required by law but are paramount in case of fire.
CalCounties Fire Protection Inc. provides reliable fire extinguisher services to all Apple Valley, California, 92307. We are always on time and on budget. Our technicians are highly trained and educated on all aspects of fire protection services.
If you need fire extinguisher inspection please give us a call at (909) 608-2097 we will be happy to help you.
.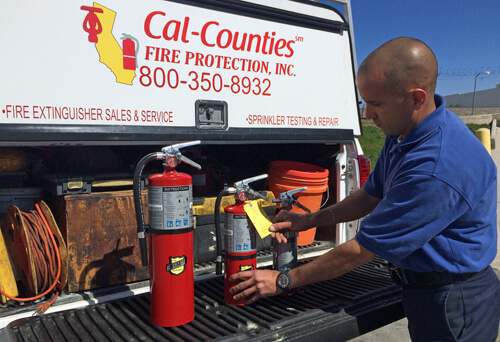 Fire Extinguisher Recharging Services
A key element of maintaining your fire extinguishers operational and dependable is always keeping them charged effectively at high pressure. Over time, even an unused fire extinguisher will likely lose some of its charge; to counteract this inevitable process, you'll need a professional to recharge them.
In a similar way, a fire extinguisher that has been discharged will certainly need to be recharged before you can use it again since the needed pressure for proper usage is lost even if not much of the suppression agent was used. This is the reason why you can not test a fire extinguisher for training or testing purposes without making it temporarily unusable.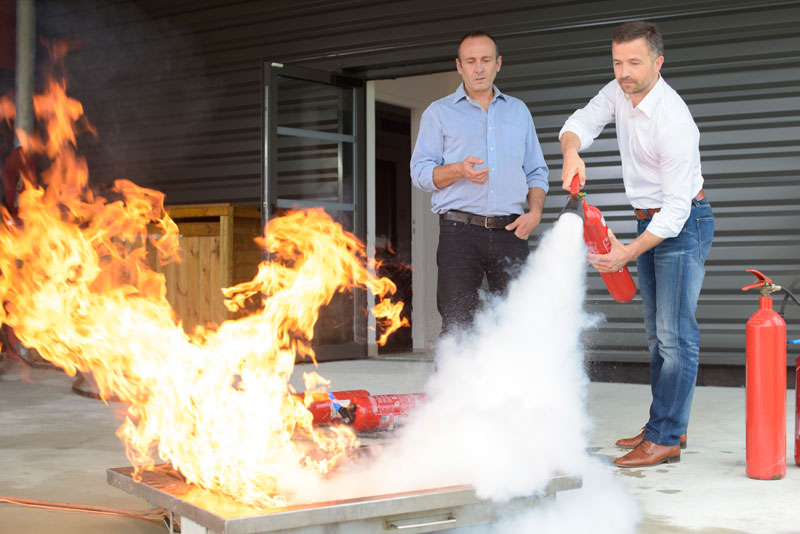 Fire Extinguisher Inspection Checklist
Verify the extinguisher is visible, unhampered, and also in its designated place.
Confirm the locking pin is intact and the tamper seal is unbroken.
Take a look at the extinguisher for noticeable physical damage, deterioration, leakage, or clogged nozzle.
Confirm the pressure gauge or indicator remains in the operable range or position, and lift the extinguisher to make sure it is still full.
Make sure the operating instructions on the nameplate are legible and also facing outward.
Check the last professional service date on the tag. (A licensed fire extinguisher maintenance service provider must have evaluated the extinguisher within the past year.)
Initial and date the back of the tag.
Keep in mind: An A-B-C fire extinguisher can be utilized on all kinds of fires.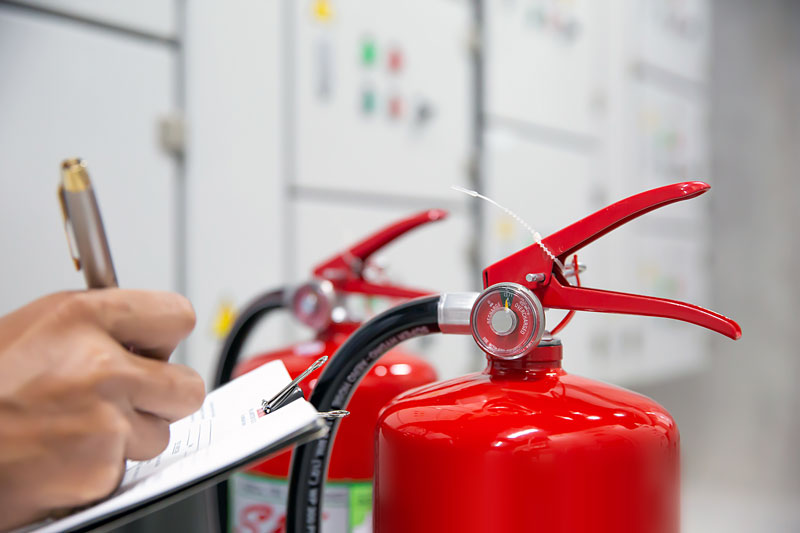 Why Choose CalCounties Fire Protection Inc.
Family Owned & Operated
Emergency Services Available
Serving So-Cal Since 1984
Highly Trained Personnel
Upfront Low Pricing
5-Star Google and Yelp Customer Reviews
Low Rates, No Surprises
We Are Always On-Time
California Licensed & Fully Insured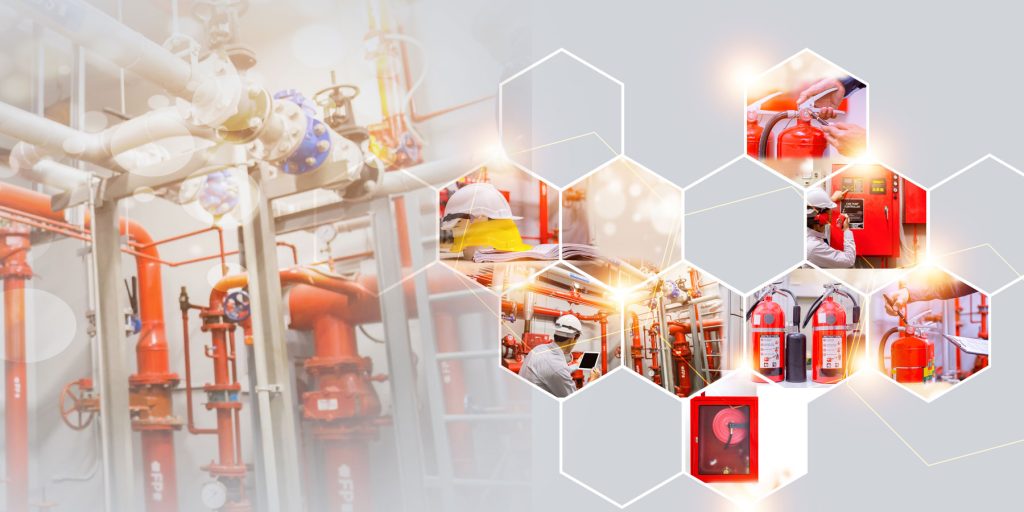 CalCounties Fire Protection Inc. is a family-owned business serving the Apple Valley, CA, 92307 area. We are the leading fire protection service provider in all 5 counties of the Southern California region. With over 40 years of experience, we are a full-service fire protection company specializing in all business's fire protection needs. Based in the Inland Empire, you can expect live answering service with fast response times. Our vehicles are properly labeled, and our technicians are all professionally trained and uniformed. We offer 24/7 emergency service.